Tuesday, March 29, 2011
Florence and the Machine - "You Got the Love (The XX Remix)"


Alphabeat - "Hole In My Heart"
Posted by

Maciej
at 6:13 PM
0 comments

Tuesday, March 15, 2011

Deerhoof vs. Evil is really quite good.

Posted by

Maciej

at 11:05 PM 0 comments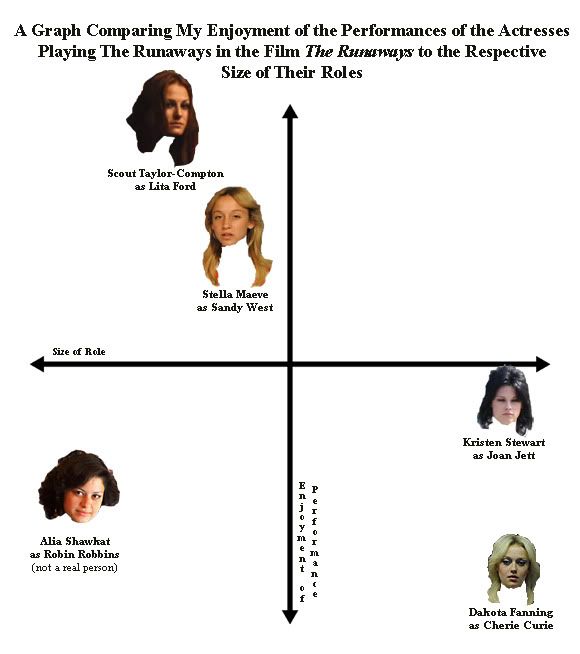 You can see how this might be a problem.
Posted by

Maciej
at 12:09 AM
0 comments

Wednesday, March 2, 2011
From
Nick Davis
re: the Tom Hooper Best Director win:
I only got as far back as 25 years in asking myself, has any director ever copped this prize despite exhibiting less of a native knack for "getting" the cinema as an art form? I think Costner's best sequences trounce Hooper's, and Howard's populism and Minghella's swoony pictorialism connect to key valences of the medium. Mel Gibson's sadism at least feels alive on the screen if rabid and overdone. Sam Mendes, whose post-American Beauty struggles on screen have been sad to witness, at least had a lot of ideas in his Oscar-winning vehicle. Risks were taken. Who could say that of Hooper's work on The King's Speech? He's good with actors. So was Scott Cooper last year. He makes you feel. So did everyone whose movie got a Picture nomination, much less a Documentary or an Animated Feature nomination. So does the script by itself, and so does the historical incident that inspired the script. I simply don't get this win, and with divisive but fervently championed artists like Fincher, Aronofsky, Russell, and the Coens in the losing circle, it'll be even harder to validate...
Pretty much on point, I think. And there were things in this movie that felt maybe slightly unexpected - a few shots that follow a walking Firth, the low-angle outdoor stuff, the off center close-ups - but with at least the last two of those there really seems no good reason for them to be there. Worst award of the night for me.
Posted by

Maciej
at 11:13 PM
0 comments